FODO is the leading national association for eye care providers working in primary and community care settings. Each year our members provide over 18 million eye examinations and offer a wide range of other eye care services across the UK.
What we do
We support, champion and shape the future of eye care in the UK. We do this by:
Helping individual, local, regional and national eye care providers succeed through our insurance, expert regulatory defence, advice and guidance and expertise in health policy, so they can meet the population's eye care needs
Working with governments, the NHS, third sector and partners across health and social care to achieve our policy goals for the benefit of members and patients and in the public interest.
Our goal - better eye care for all
Our goal is to work in partnership with our members to achieve better eye care for all by:
Ensuring eye care is an integral part of population and public health
Protecting patient access to a nationally funded NHS eye examination
Preventing sight loss due to delays in care and tackling rationing that's not based on evidence
Breaking down artificial barriers between primary, community and secondary eye care which get in the way of excellent patient care
Securing the workforce, infrastructure and funding models necessary to deliver world-class eye care across the UK.
Influence and reach
The scale of our membership and our rational, evidence-based approach to clinical, regulatory and health funding issues makes us one of the most influential sector organisations. We also work in partnership with a wide range of stakeholders both nationally and internationally in support of the UK eye care sector.
Our head office team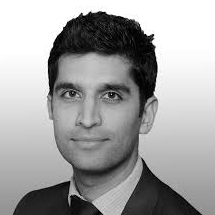 Group Managing Director


Harjit is a health policy expert with special interests in health economics and health systems. He started his career as an optometrist and has worked in a variety of clinical, policy and operational roles across community practice, the hospital service, the third sector and international clinical trials. He has an MSc in Health Economics, Policy and Management from the LSE, and brings a wide range of analytical, clinical and public health skills to his role.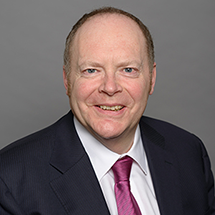 David is a health analyst, policymaker and strategist with over 25 years' experience at a senior level in Whitehall at the Departments of Health & Social Security, holding posts including head of hospitals, specialised health services, purchasing (now called commissioning) and GP fundholding total purchasing (clinical commissioning).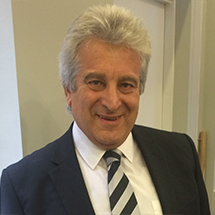 Group Director, Regulatory Affairs
Alan leads on regulatory affairs at FODO, including professional liability, legal defence, optical regulation, finance and taxation. He is a chartered accountant and a Companion of the Chartered Management Institute. He was formerly a financial consultant to the General Optical Council, managing director and part-owner of Galaxy Optical Services and finance director of Miller & Santhouse Plc.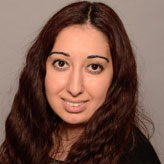 With over 10 years' administrative experience, Giusy takes pride in providing the highest quality admin support to the managing director as well as the Membership team and Finance department. Outside work, Giusy enjoys spending time with family and friends, reading, and watching Italian football, especially her team Juventus.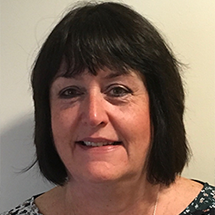 Sue is an experienced PA, working for a visual impairment charity for more than 20 years before joining FODO in June 2018. When not at work, she loves spending time with family and friends and walking her dogs.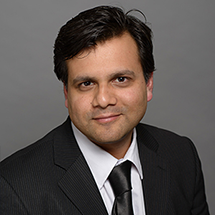 Insurance and Membership Officer
Rajan is the go-to person for members to gain advice and information on insurance claims, GOC cases, local level complaints and other matters, including GDPR and NHS/GOC queries. He organises all Continuing Education and Training (CET) for FODO members.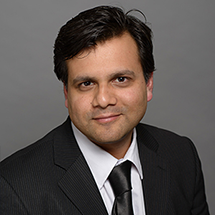 Head of Policy and Public Affairs
Dan is a health policy expert with an interest in primary care provision and service contracts. He has worked across a variety of healthcare fields for 15 years, covering medical research, healthcare education, and primary care policy and contracts. Dan liaises with other eye care and health care partners across the UK, and is the go-to person for any policy matters at FODO.
Expert advisers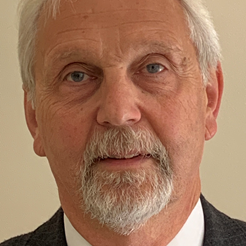 Our professional adviser Steve Taylor is a registered optometrist with experience in hospital, education, industry, management and high street practice settings.
He has published and lectured extensively on topics he's particularly interested in, including clinical optometry, optometry education, legal and professional aspects of the optical profession and vision and driving.
Steve was a member of the GOC Fitness to Practice panel for 10 years. As a consultant, he has helped numerous new optometry schools to get established and is an optometry adviser to NHS England.
Steve has a PhD from the University of Wales and is a Fellow of the College of Optometrists and a Fellow of the American Academy of Optometry.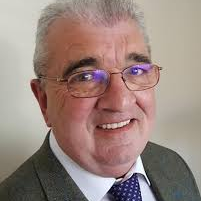 Shaun is a Director of Kings VAT, a specialist company that's been advising FODO and optical practices all over the UK on numerous VAT related matters since 1995.
During that time, he devised and negotiated the use of the full cost apportionment (FCA) method when making a single charge for supplies of spectacles and dispensing.
With his extensive knowledge of VAT and optics, Shaun has also advised several optical companies on disputes with HMRC, including cases resulting in litigation.
In addition, he has represented the profession in national discussions with HMRC, for example on acceptable methods of apportionment and the use of partial exemption methods.
Legal defence partnership
We work in partnership with BLM's Healthcare Regulatory team for FODO.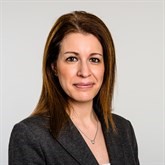 Partner and FODO Team Leader, London
Rosie heads up the London healthcare regulatory team at BLM, which represents FODO and its members in disciplinary disputes. She's known for her excellent client handling skills and clear advice. Rosie's specialist interest is optical claims and GOC matters on behalf of both individual optometrists and optical businesses. Her practice encapsulates defence of clinical negligence claims, professional discipline, regulatory, public inquiries, judicial review and general advisory. Rosie regularly represents healthcare professionals and business registrants before healthcare regulators such as the GOC on disciplinary and regulatory proceedings relating to fitness to practise.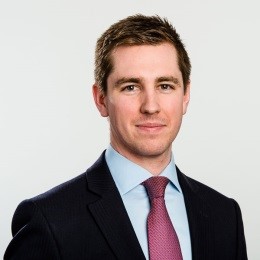 As a partner in BLM's London healthcare team, Adam acts for FODO in regulatory, disciplinary, inquest and criminal matters. He also often represents optometrists, dispensing opticians and optical businesses in regulatory matters before the GOC and NHS England, and audiologists before HCPC. Adam also advises optical businesses on policy compliance issues and internal investigations into concerns about staff misconduct, clinical competence and criminal complaints.
Adam also represents other healthcare professionals before their regulatory bodies as well as in criminal and inquest proceedings. He is routinely instructed in lengthy and complex investigations following on from his involvement in preceding criminal investigations.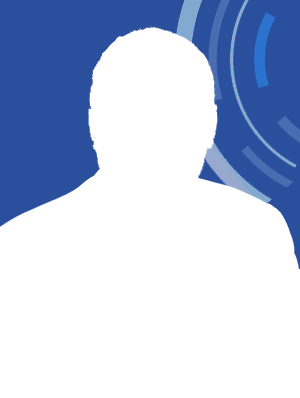 Lee is an associate in the London healthcare team and routinely acts for FODO members. He advises on optical regulation, compliance and also assists with fitness to practise investigations before the GOC. He offers a unique insight into this, having previously worked with the legal team of a healthcare regulator progressing fitness to practise investigations.
Lee brings tremendous experience of healthcare regulation and fitness to practise investigations before a wide range of regulators and is the departmental lead on all HCPC matters. He also advises on disciplinary matters involving NHS England, inquests and data protection.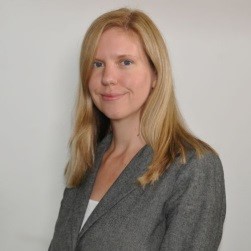 Laura qualified as solicitor in 2009 and has acted for both individual and business registrants regarding cases before the GOC.Laura also frequently represents other healthcare professionals before their regulators (GMC, NMC, GDC AND HCPC), advising on fitness to practise matters.She has also been involved in Trust and NHS England disciplinary proceedings and has advised clients on data protection legislation.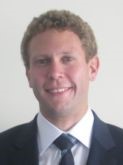 Since joining BLM in 2010, Ewan has represented healthcare professionals before regulators, including the GOC and HCPC. He appears as an advocate in interim orders proceedings and also advises in disputes involving NHS Trusts. Ewan is instructed by defence organisations, insurers, and individuals. His specialist interest is in advising on GDPR matters.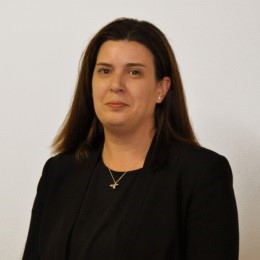 Described as a 'tour de force' in medical law, Clare has worked on professional discipline issues in the healthcare sector for 19 years. She is head of BLM's professional discipline and regulation practice group. She specialises in defending healthcare practitioners in regulatory proceedings, advising and providing representation in local disciplinary procedures under the Performers List Regulations and Maintaining High Professional Standards in the Modern NHS. She also provides representation for FODO members at interlocutory and preliminary hearings in local disciplinary and regulatory body cases. Clare also advises in criminal cases involving members of the medical and dental profession and represents practitioners in public inquiries and inquests.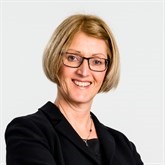 With over 25 years' experience acting for healthcare professionals, including regulatory and disciplinary hearings, inquests, police interviews and criminal trials, FODO members can rest assured there are few issues that Katie hasn't come across. She has also represented many doctors and dentists at their regulatory bodies, including several cases with national media coverage. She also provides general healthcare advice and deals with defamation and privacy issues which arise in the context of disciplinary hearings and public inquiries. Katie defends healthcare professionals facing criminal investigations and inquest proceedings and is quickly able to predict the strengths and weaknesses of a case.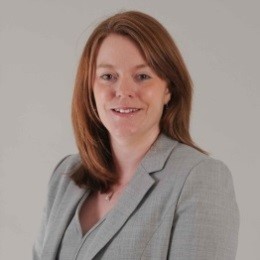 Rebecca is highly experienced at acting for healthcare professionals in regulatory and disciplinary proceedings. She represents healthcare professionals before their regulators who are the subject of regulatory investigations and appears as an advocate in interim orders proceedings. She also advises medical students about academic progress and fitness to practise procedures instigated by their universities or colleges. Rebecca's practice in inquests includes acting as an advocate at pre-inquest review hearings and substantive inquiries representing both healthcare professionals and corporate entities. She has also been involved in Trust and NHS England disciplinary proceedings and has advised clients on data protection legislation.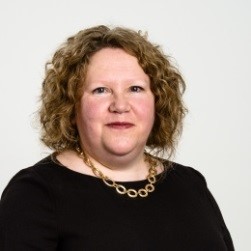 Jane is a healthcare specialist with extensive experience in acting for and advising healthcare practitioners through their defence organisations and on a private basis. She provides advice to FODO regarding hearings before health boards, area teams and trusts. Jane's practice also includes general healthcare advisory services and defence in clinical negligence claims.

Nicola is a newly qualified solicitor in BLM's Healthcare team in London. She joined the team in March 2020 having worked with them for six months during her training. She conducts her own cases and assists others in optical clinical negligence claims and profession discipline and regulatory investigations by the GOC.

Holly joined BLM having had previous experience in both healthcare claims and healthcare regulatory. Holly joined the Manchester regulatory team upon qualification in March 2019. She acts for healthcare practitioners in inquests, disciplinary, regulatory and criminal matters. Holly appears as an advocate in interim order proceedings and pre-inquest review hearings and advises on a variety of instructions from defence organisations, insurers and individuals.
Employment law partnership
We work in partnership with WorkNest to provide our members with employment law and health and safety support.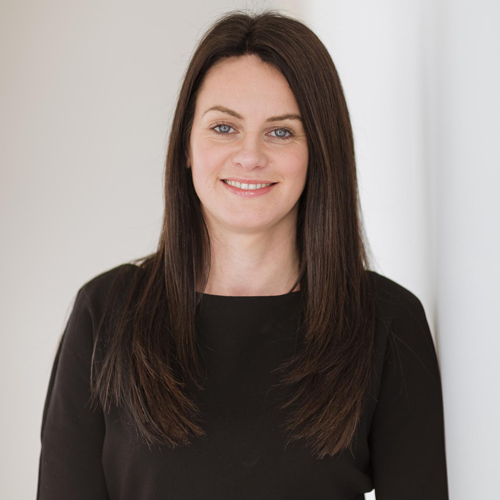 Laura is our employment law lead at WorkNest. Laura qualified as a solicitor in 2008 and specialises in advising SMEs and larger multi-site providers on employment law issues in healthcare and the charity sector. She is a member of the Employment Law Association and Solicitors Regulation Authority.
Our Board
Sarah Joyce, Chair
Paul Carroll, Non-Executive Director
Peena Govind, Non-Executive Director
Hayley Holford, Non-Executive Director
Stephen Hannan, Non-Executive Director
John Hopcroft, Non-Executive Director
Dan McGhee, Non-Executive Director
Lynda Oliver, Non-Executive Director
Claire Slade, Non-Executive Director
Glenn Tomison, Non-Executive Director
Harjit Sandhu, Group Managing Director
David Hewlett, Group Director
Alan Tinger, Group Director
FODO is part of the FODO Group. We also support eye care providers in Ireland and since 2016 a growing number of ophthalmologists and ophthalmology providers across the UK. We also represent and support audiology providers through the National Community Hearing Association (NCHA).
Job opportunities
To join our mailing list for jobs at the FODO Group please email [email protected].