Back
News > News Article
10 May 2023
FODO launches Principles and priorities for primary eye care

FODO, the Association for Eye Care Providers, has launched Principles and priorities for primary eye care.
It builds on the solid foundations of primary eye care in the UK, one of the world's most advanced eye care services, but calls for more to be done to ensure patients can access the right care in the right place at the right time to tackle avoidable sight loss and meet a growing need.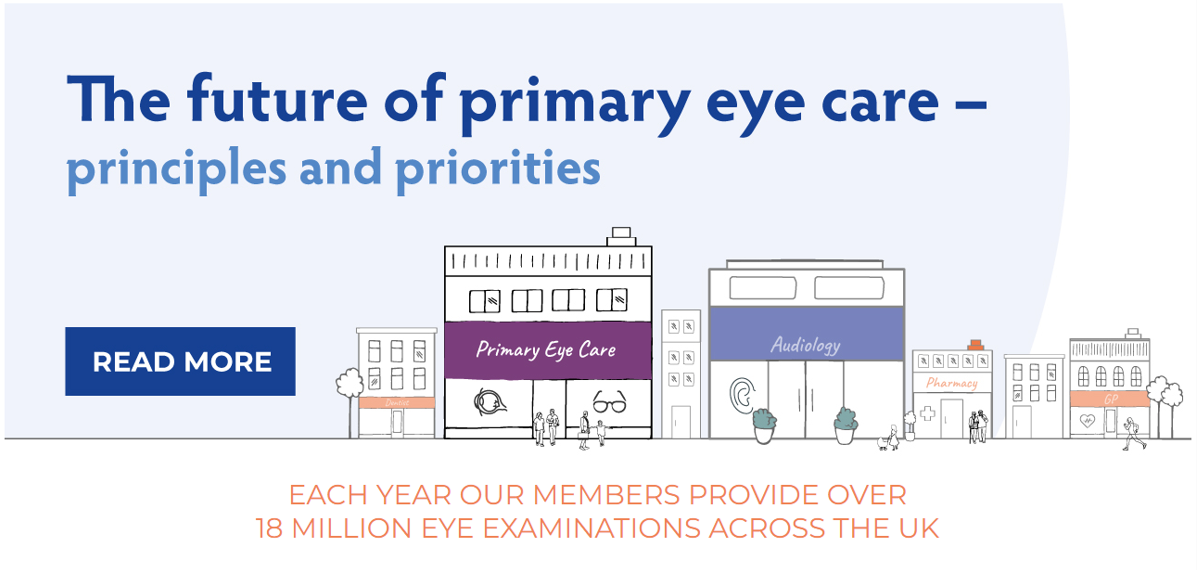 Harjit Sandhu, FODO's managing director, said: "Principles and priorities is based on a long history of innovation in primary eye care services and set outs our vision for the future. The four nations of the UK must tackle the root causes of avoidable sight loss to ensure that every UK citizen can preserve good sight as long as possible as part of a healthy and enjoyable life.
"Our vision - developed through our members, who provide the majority of primary eye care in the UK - is to protect and expand high quality, accessible and sustainable care for patients across the UK. Our route map shows how we will do it."
Sarah Joyce, chair of FODO UK, said: "With an ageing population and most eye pathology being age-related, we must act now to ensure the eye care system can meet need and is sustainable for the future.
"Primary eye care providers in the UK already deliver world-class services, but we have the skills, training, equipment and facilities to do more. With hospital eye departments overwhelmed and hundreds of thousands of patients on waiting lists, the logical healthcare solution is to make greater use of greener primary eye care close to home.
"Principles and priorities, which brings together the views and thinking of primary eye care providers, showcases what is already happening and describes how this can be improved and expanded to meet the UK's increasing eye care need now and in the future."

Notes to editors
FODO, the Association for Eye Care Providers, is the leading national association for eye care providers working in primary and community care settings across the UK. Each year our members provide most eye care in these settings, including over 18 million eye examinations and offer a wide range of other eye care services.
Access the executive version - The future of primary eye care - principles and priorities
Access the full version - The future of primary eye care - principles and priorities

Our principles:
Deliver universal access to responsive and safe eye care services
Work in the best interests of patients
Protect and promote patient choice
Support evidence-based innovation
Maintain the UK's high-quality eye care infrastructure for the public benefit.

Our priorities:
Tackle preventable sight loss due to delays in care
Protect and advance core primary eye care services
Support new models of enhanced primary eye care services
Protect patient benefits and increase patient education
Optimise the workforce
Maximise technology and innovation.

Contact: Daniel Hodgson, head of policy and public affairs, [email protected]
Stay up to date
Subscribe to
our newsletter
Get eye sector updates directly to your email inbox by signing up to our newsletter.
Press enquiries
Media enquiries should be directed to [email protected] or call 020 7298 5151.
We are happy to put you in touch with our expert policy advisers who can comment on a variety of issues.